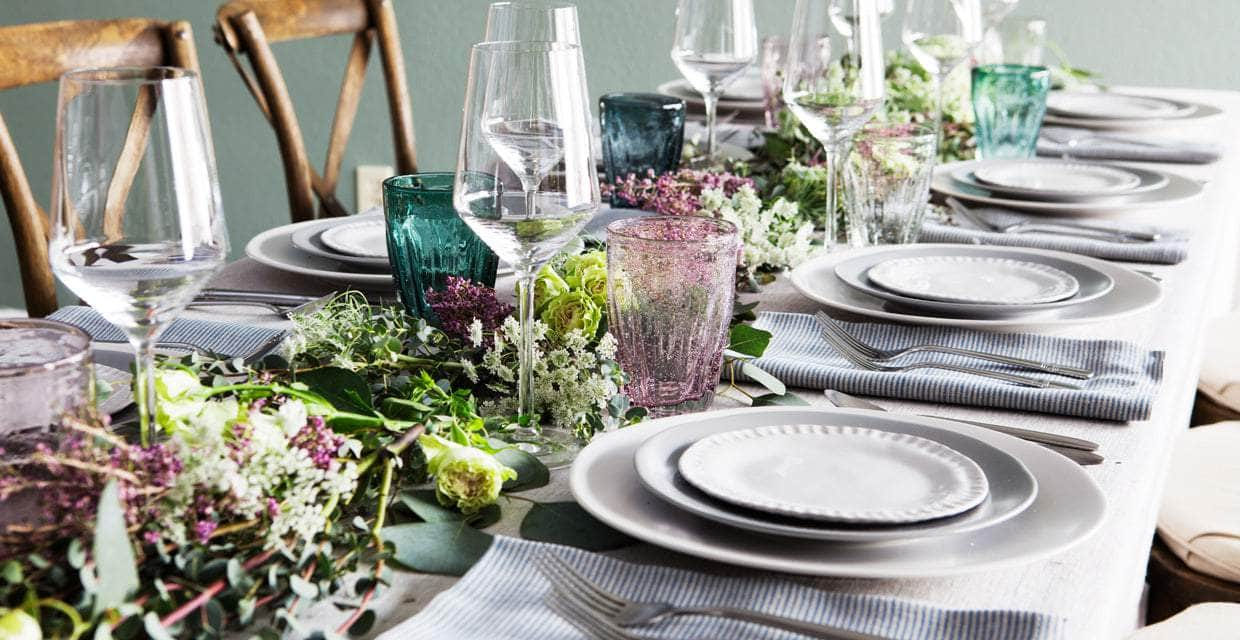 About Heirloom Events
Heirloom Events is a boutique wedding and event rentals company located in the historic town of Petaluma in Sonoma Wine Country. Offering a large variety of unique rentals and party supplies, we make it easy for you to plan that special celebration.
Since 1980, we have been family owned and operated. We lovingly design and curate our selection, from my mom's handmade natural linen tablecloths, runners and napkins, to my dad's custom-built farm tables. We are known for our close attention to detail and personalized service.
It all started with my Mom and Dad
Our family business was started by my parents, Jan and Rob Brandt. Being an expert seamstress, my mom purchased red check and blue check damask fabric from a 150-year-old mill in North Carolina and began making napkins, tablecloths, and placemats. She went around to local houseware stores in Marin and San Francisco, selling her textiles. Williams Sonoma was one of her first customers, helping launch her manufacturing business.
A casual inquiry from a client about renting tablecloths opened up a whole new business idea, party rentals! Since then, our family has provided unique tabletop rentals, linens in a variety of colors and fabrics and everything else you need for a memorable special event. My husband, Kyle, and I purchased the business in 2019 and changed the name to Heirloom Events. I felt the name was fitting, since our business is a treasure handed down.
My parents are still major contributors in the success of our company. My mom continues to hand sew our 100% European Linen into tablecloths, table runners, napkins, dish towels and bread bags. My dad has single handedly designed and built all of our gorgeous farm tables, benches, bars, farm cocktail tables, and cured charcuterie boards. Their creations are our most popular rental items and give an event a nostalgic, yet stylish feel!
Kyle and I look forward to continuing to provide wedding and party rentals to you for many years to come! You can also purchase many of our unique, handcrafted products. We hope our handmade items become an heirloom for your family to pass down for generations to come.
Wishing you an unforgettable event,

Heidi Sutherland
Learn More